Ask.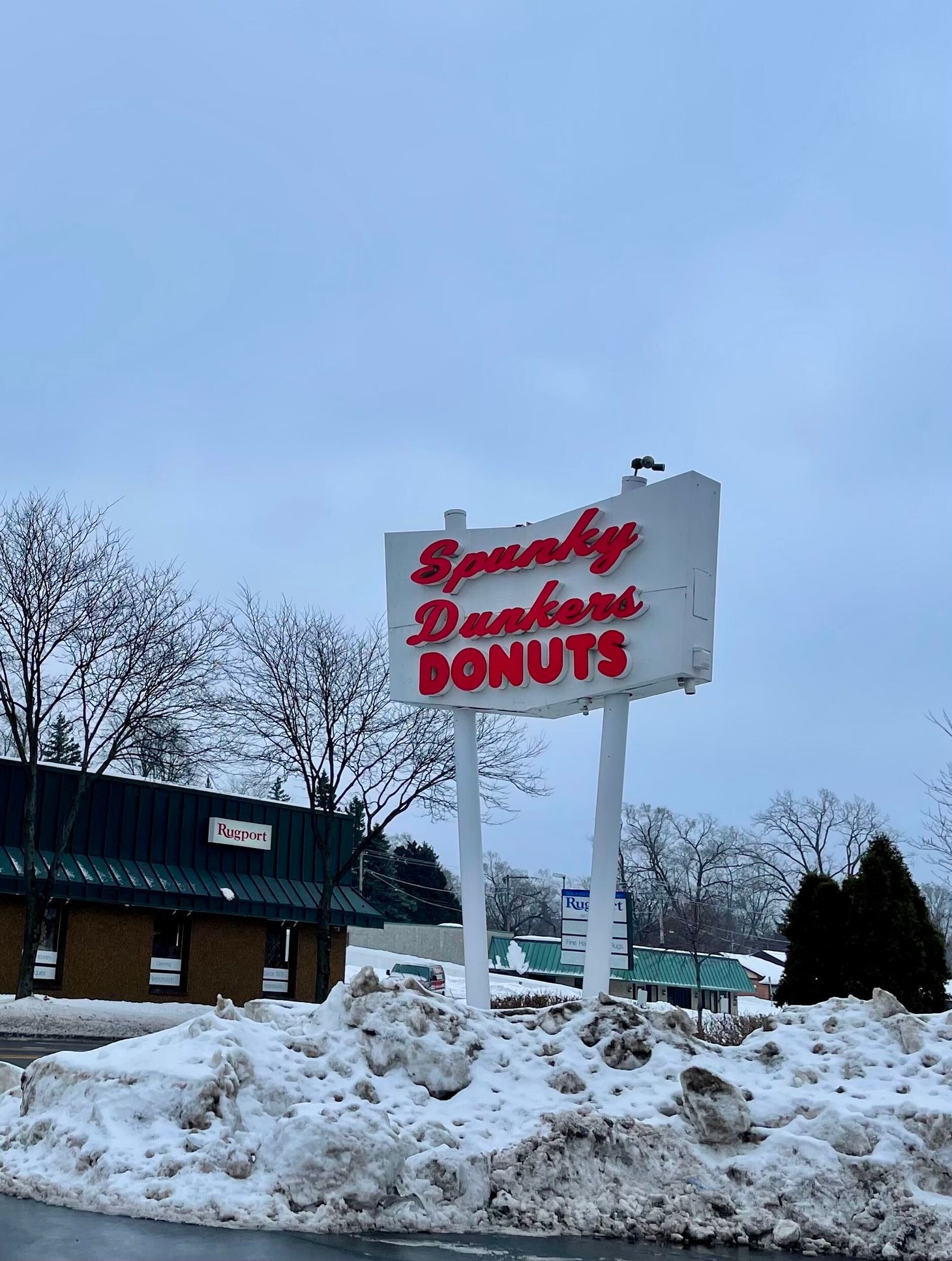 You have to ask.
It's humbling. It's takes guts. But if you need help, you need to ask. If you want customers, you have to ask.
The problem is that some businesses ask too much and don't provide enough value.
The heart of content marketing (and just being a decent member of the community) is in the value you provide long before and after you ask for anything.
Today, The Chicago Tribune published an article about a local bakery that asked for help, Spunky Dunkers.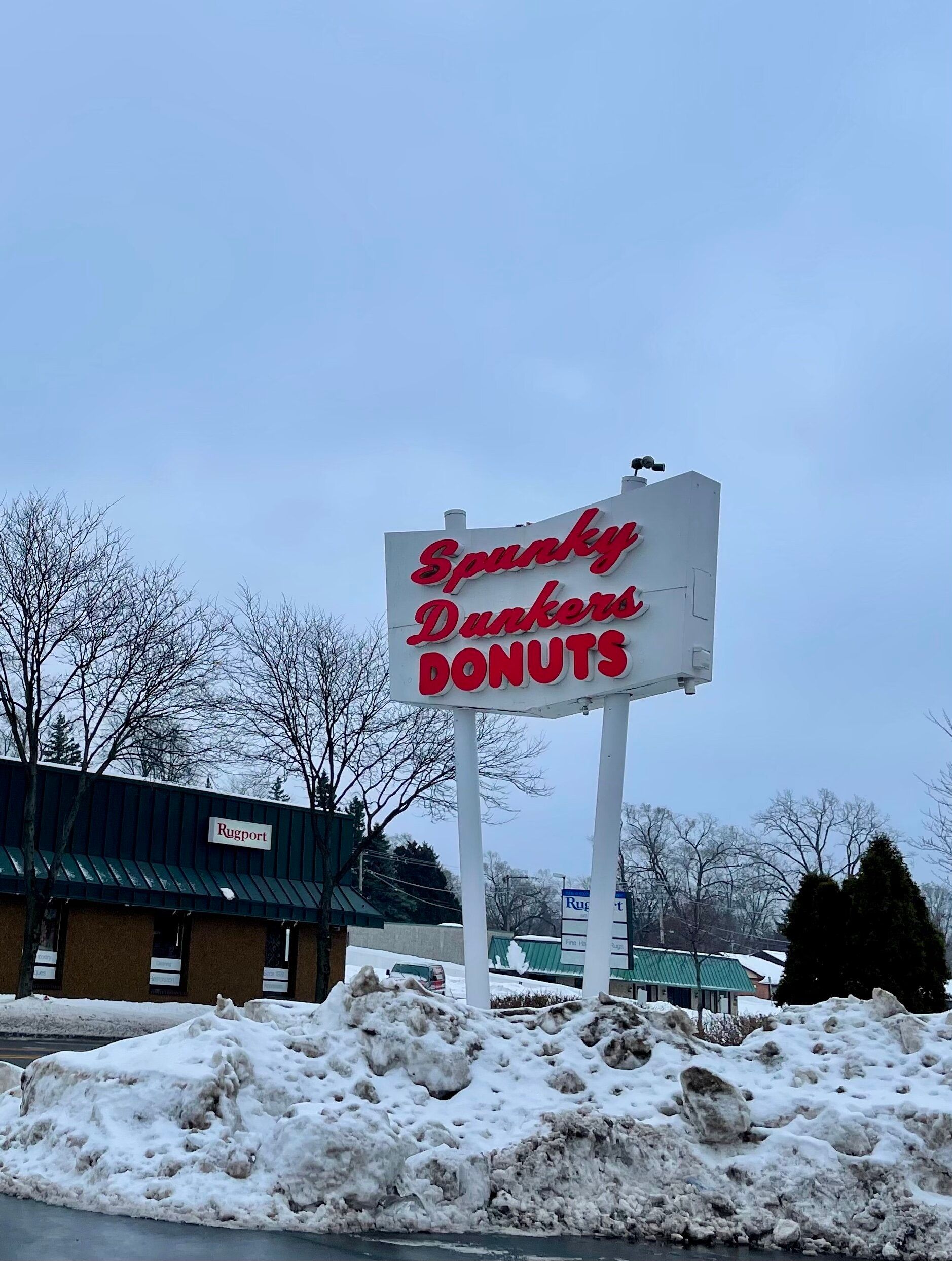 Spunky Dunkers is where I used to take my son when he was 5 or 6, every few weeks for a special treat — a seasonal donut. If it was autumn, for example, we'd share an apple cider or pumpkin spice donut, just the two of us, and talk about life.
I'd bring dozens of their donuts into work to share with the marketing department. It may be the only reason they tolerated me in those days.
The provided value to the community since 1987.
The pandemic and a snowstorm on Paczki Day (one of the most important days in the bakery world) put them in a very bad situation, so they asked for help on social media.
Lines formed around the block. Old employees came back to help bake. 10,000 donuts were sold in 3 days.
"We knew people liked us, but I had no idea — I had no idea how much people love us. It's overwhelming. We feel so blessed."
I stopped by this morning and they were out of ingredients. They posted this note to thank the community.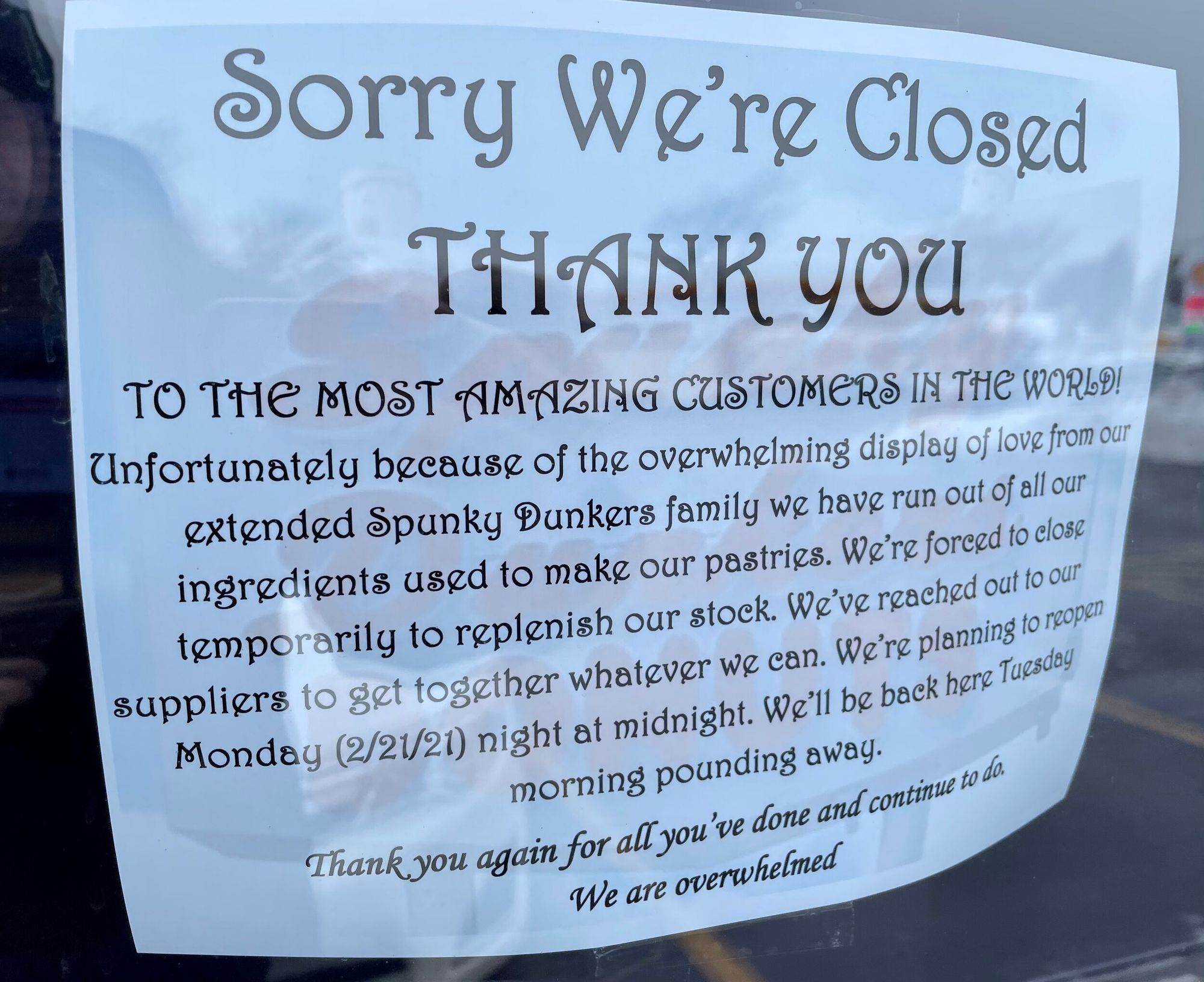 You never know if you don't ask.