Book Review: Do Open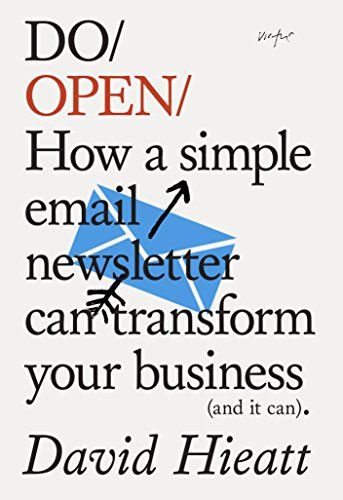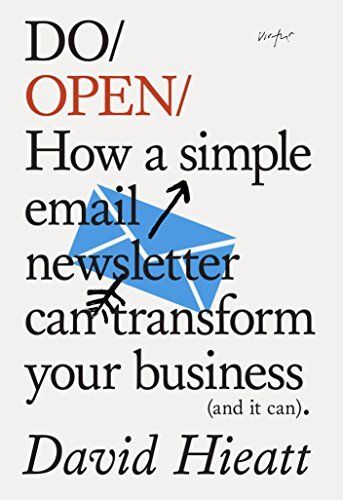 I believe the email newsletter is the most effective form of communication available online. As popular as they are, I believe they are still incredibly under-used. Nothing brings a return, whether in terms of money or relationships, like the email newsletter.
My focus has been solely on relationship building, but the new book Do Open: How a simple email newsletter can transform your business (and it can) aims to teach you how to apply the best practices of effective newsletters to your business.
The book is an easy-to-read overview of how to publish a no-nonsense, useful, shareable newsletter. It doesn't get bogged down in stats or jargon. It shouldn't. Successful newsletter publishers realize every audience is different and they are no easy templates.
There are principles, however.
Even though I've been publishing newsletters since the 1990s (1980s if you include paper newsletters) and have been studying the industry since the late 90s, I still need to be reminded of the basics sometimes. The book served me well in that regard.
For example, when I switched the focus of my personal newsletter, I never came up with a new name or masthead. This is pretty basic stuff the book recommends. I was following the example of some of my favorite author-based newsletters without considering the basic principles of publishing I knew so well. Without a masthead and a solid name for the newsletter, there's less for a reputation to stick to. There's less recognition of what this is in my inbox. There's less of a reason to share. There's less reason to open.
It may not have caused me to lose any readers, but it certainly doesn't help when attracting new ones. My pitch to new readers should be, "read X, because Y." Instead, I've been asking them to just "read because."
If you're looking for a great reminder about the basics or looking to start your first newsletter, Do Open is a solid foundation.