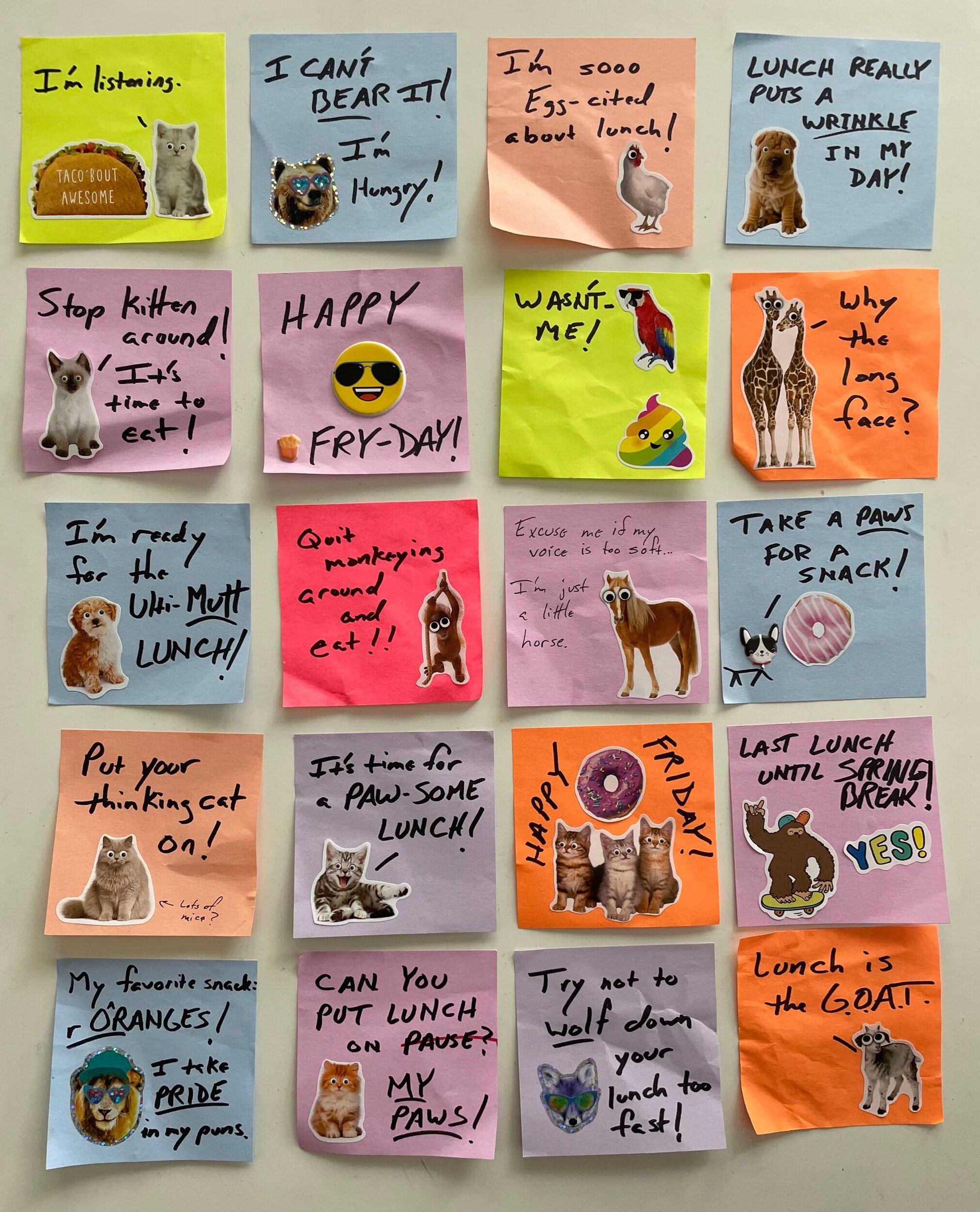 This may be the last two weeks of my punny, daily lunch notes to my son. He says the other kids at lunch enjoy them more than he does now. After a few years, the joke is starting get old.
But it was such a fun, creative exercise, I'm trying to figure out how to take it up a notch for next year.
Remember, quantity leads to quality (in creativity, fitness, time with family…even silly lunch notes).