Examples of Newsletters Doing It Right

I keep a folder of well-designed newsletter examples going back years. Here's some of my most contemporary favorites.
Here's a great sign-up form from James Clear:

This welcome page from Brian Clark's Further is a masterclass in copywriting for an audience that might actually read a welcome page: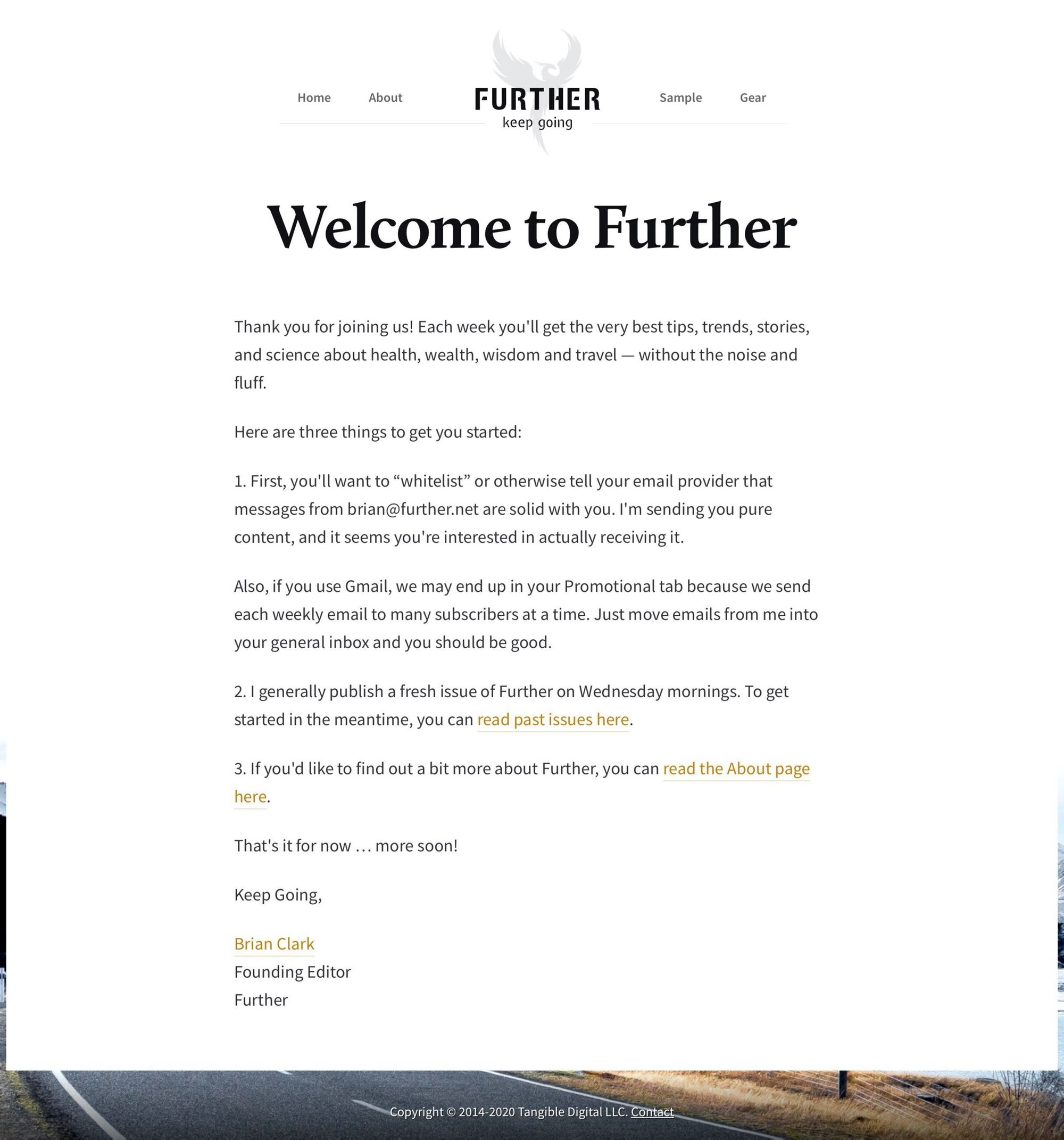 John Saddington prides himself on his daily writing and vlogging, and the intro to each issue of his newsletter reminds you:
Here's a great subscribe page from The Lazy NBA. The copywriting here is top notch: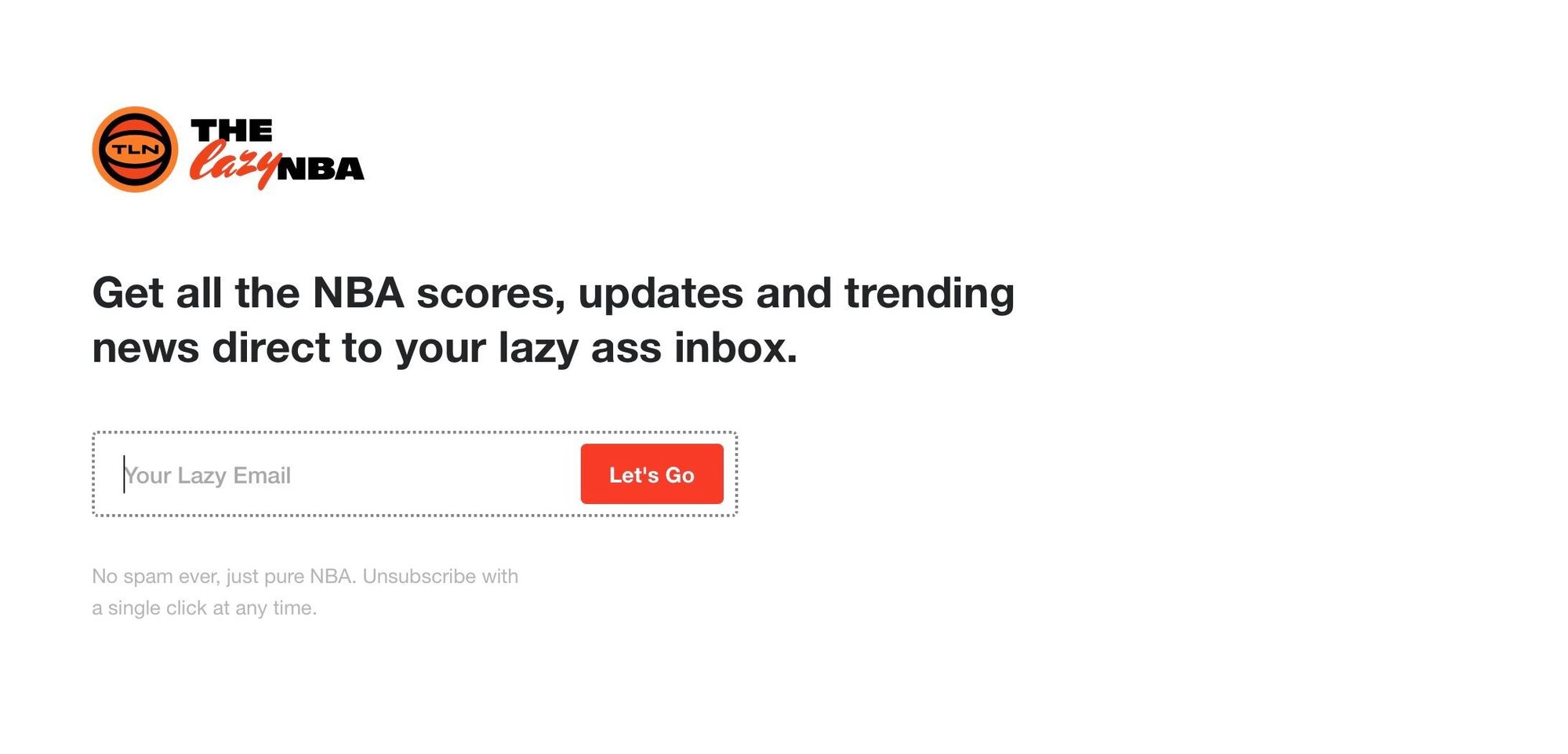 There are so many more examples, and this is a topic I'd like to return to often. So, please send me your own examples and I'll feature them here.
Check out the rest of this month's posts on creating email newsletters.