Just putting it out there
Publish your weird ideas in public. You never know who's listening.
Back in May 2021, I posted this idea about a guitar design to Twitter, tagging EVH guitars: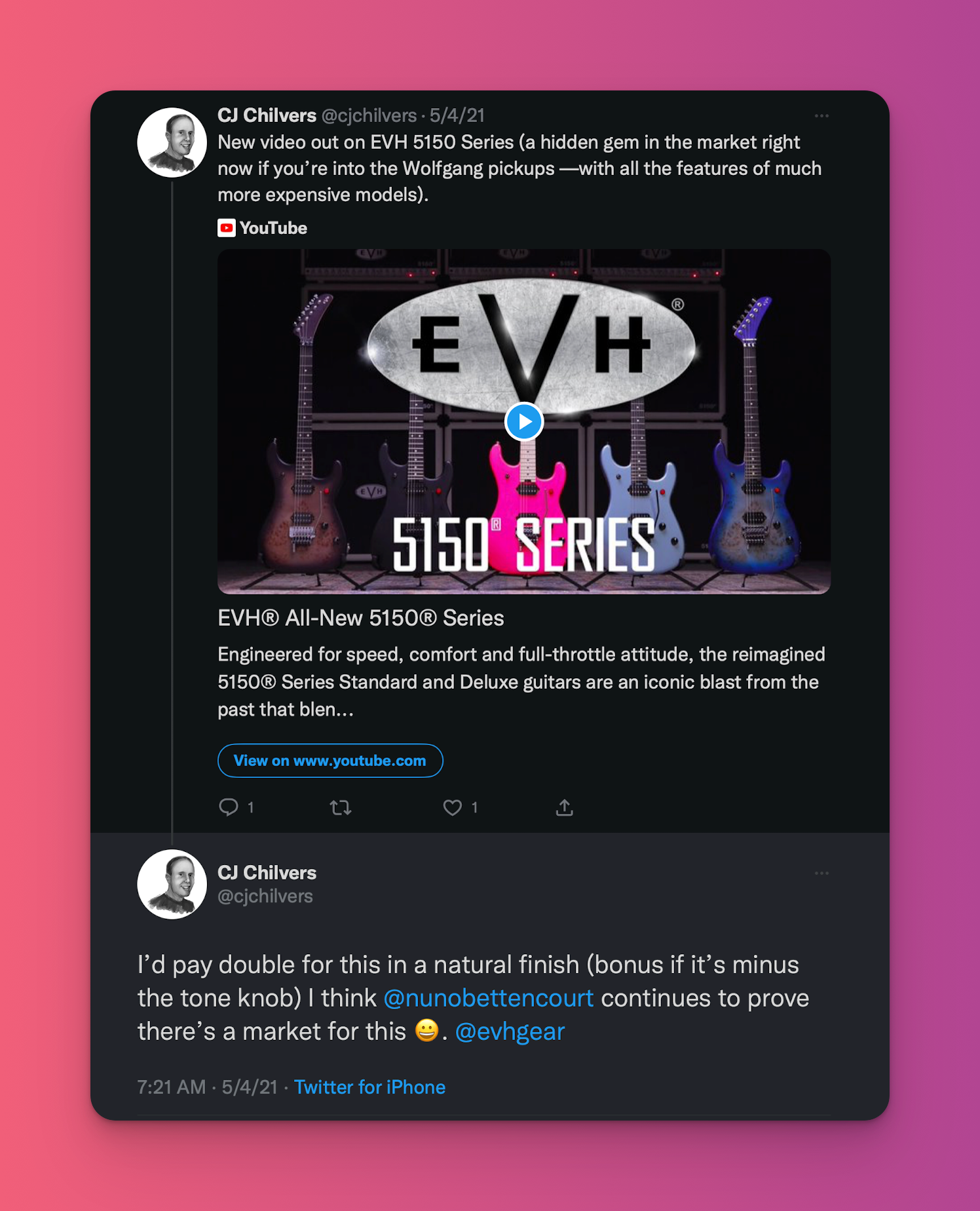 I asked EVH for a Nuno-style version of the guitar (which is a natural-finish ash or swamp ash guitar body with an ebony fretboard and chrome hardware) like this:

I said I'd pay double for such a killer combo.
One year later, this happened: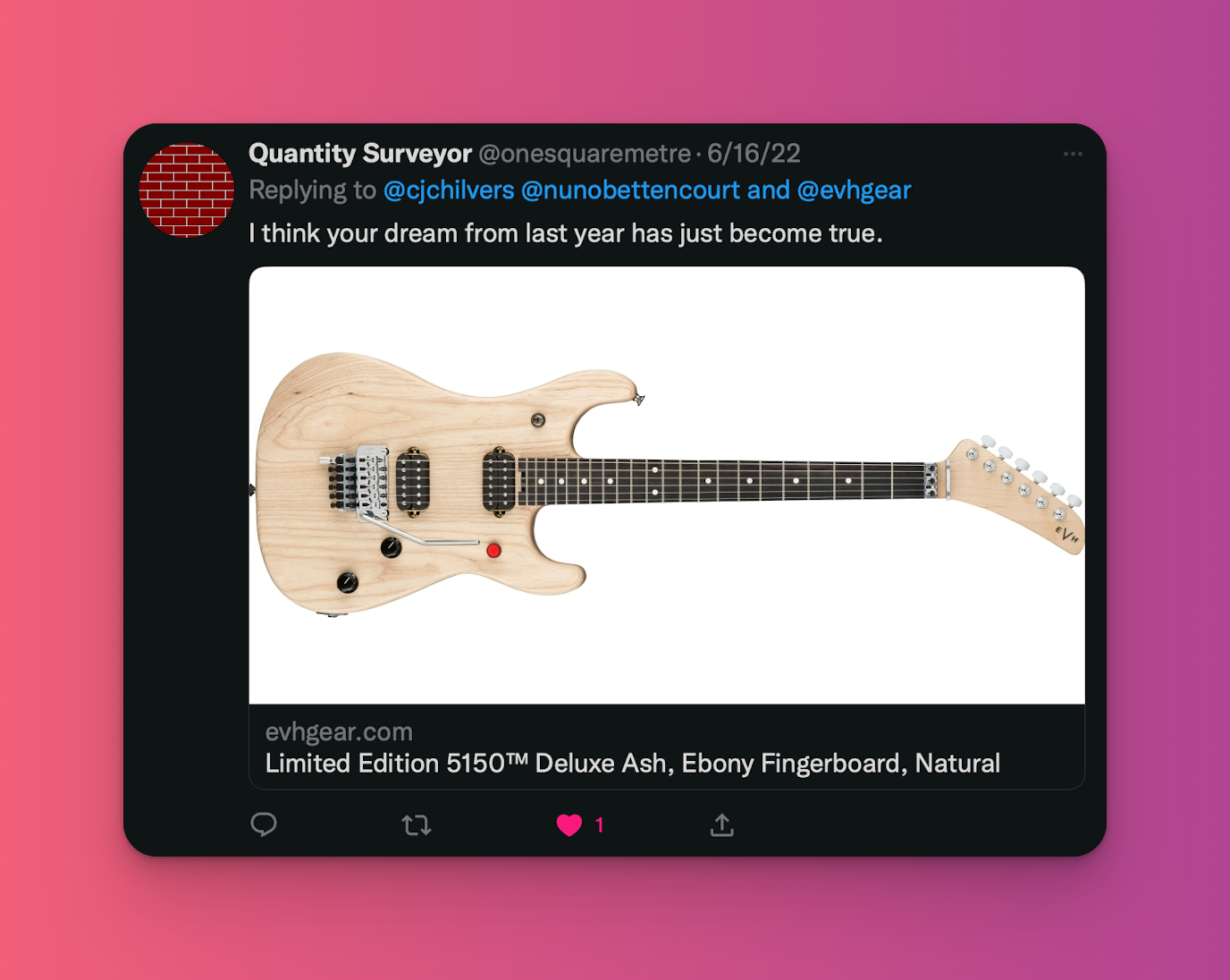 EVH announced they were doing a limited run of the guitar I requested almost exactly a year before.
Today, it's home.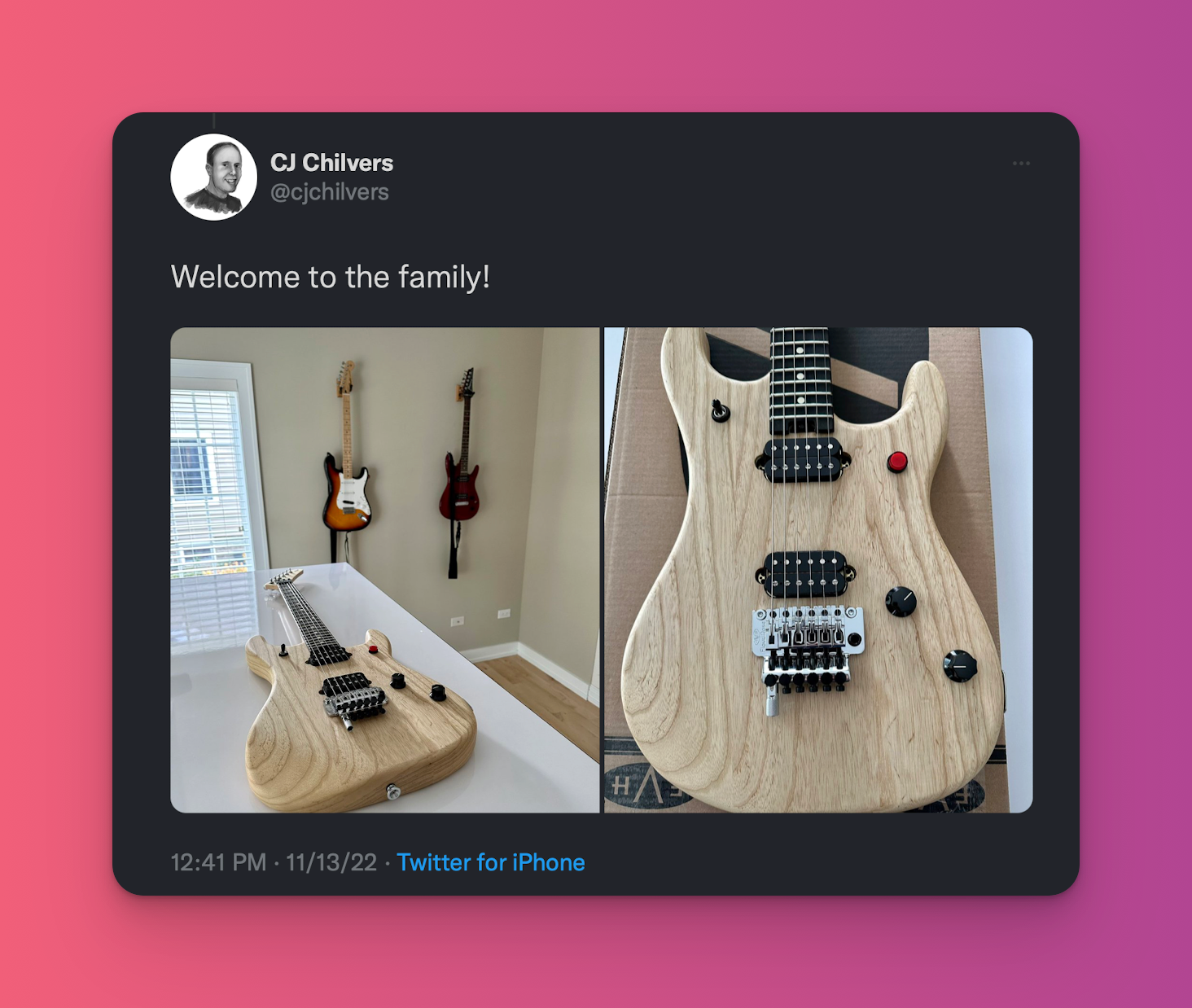 From a random idea, tweeted a year and a half ago, to the physical product in my hands, this guitar is proof that publishing your wild ideas still matters.