My Most Important Daily Writing Assignment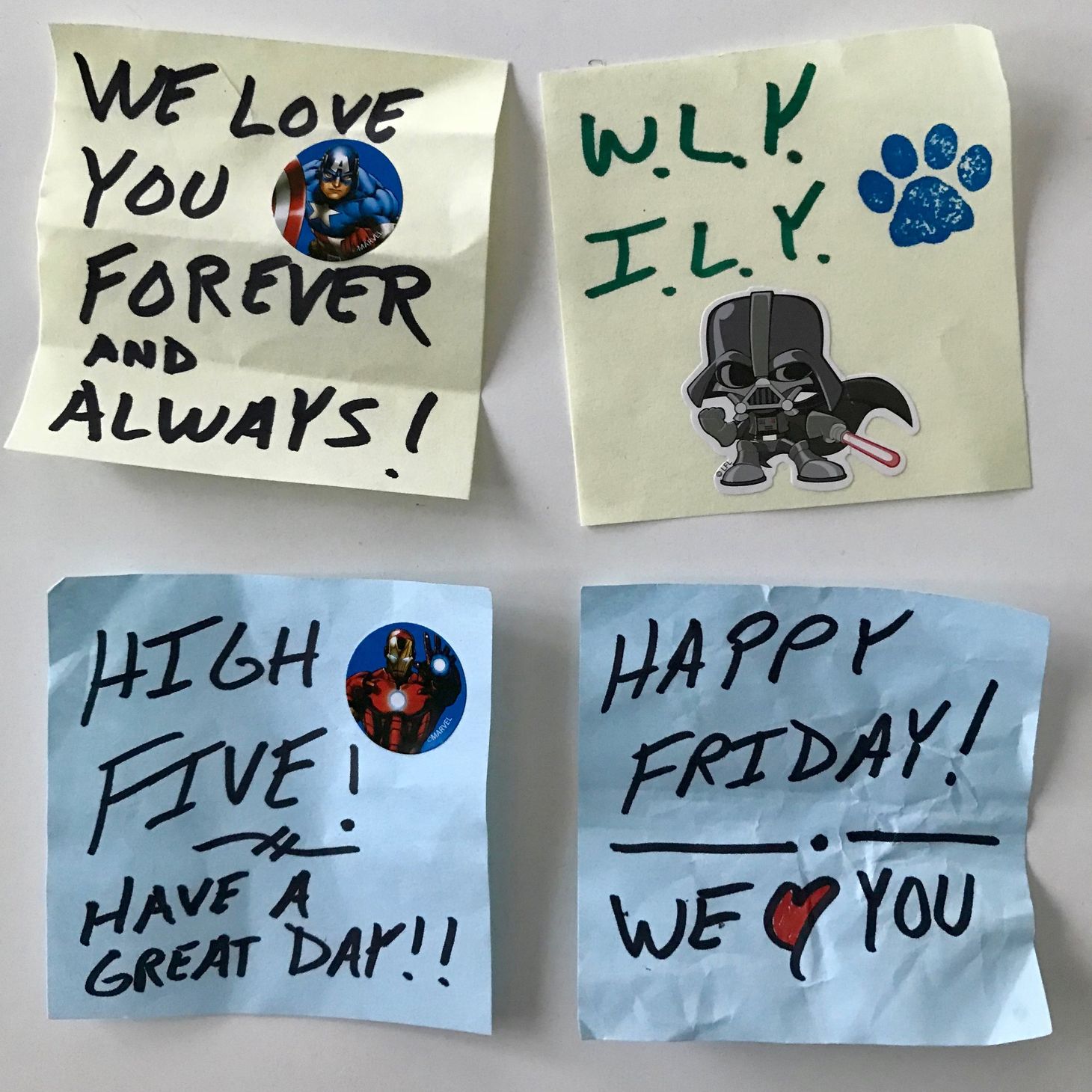 I write all day and have for as long as I can remember. Some of it is for pay, but I journal every day as well and take an insane amount of notes about everything.
But the most important thing I write all day happens around 5:30am when I'm packing my son's lunch. Every day I write a new note for him. At 5-years old, he's as sensitive as I was at his age...extremely. A little pick-me-up half-way through the day makes a real difference.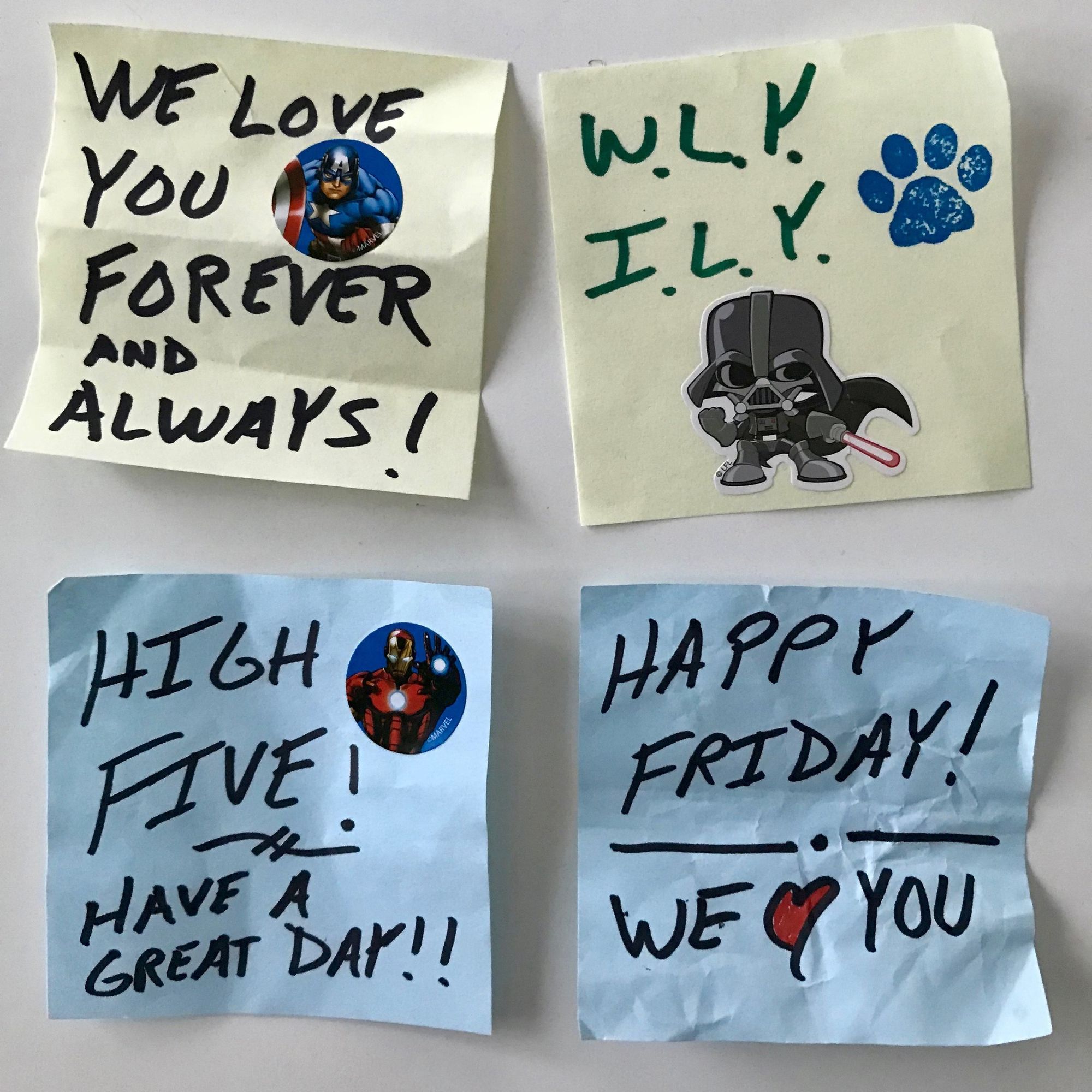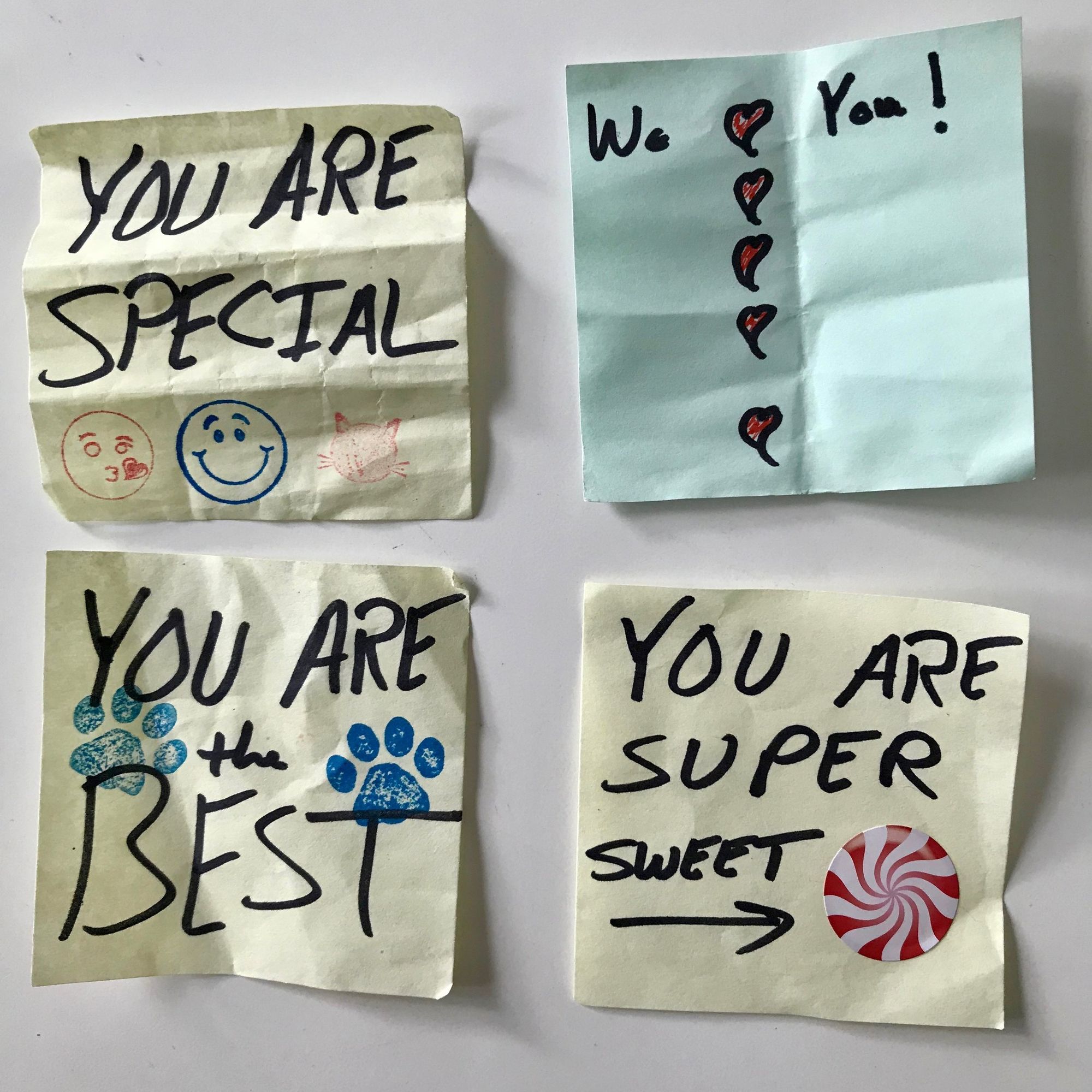 The funniest thing about it is how much I stress about making each day's note different and positive for him. But when it's done, it feels like I can take on the writing day with some momentum. It's so strange that such a little thing can carry so much emotional meaning and have such a impact on the rest of both our days.