My New Business Cards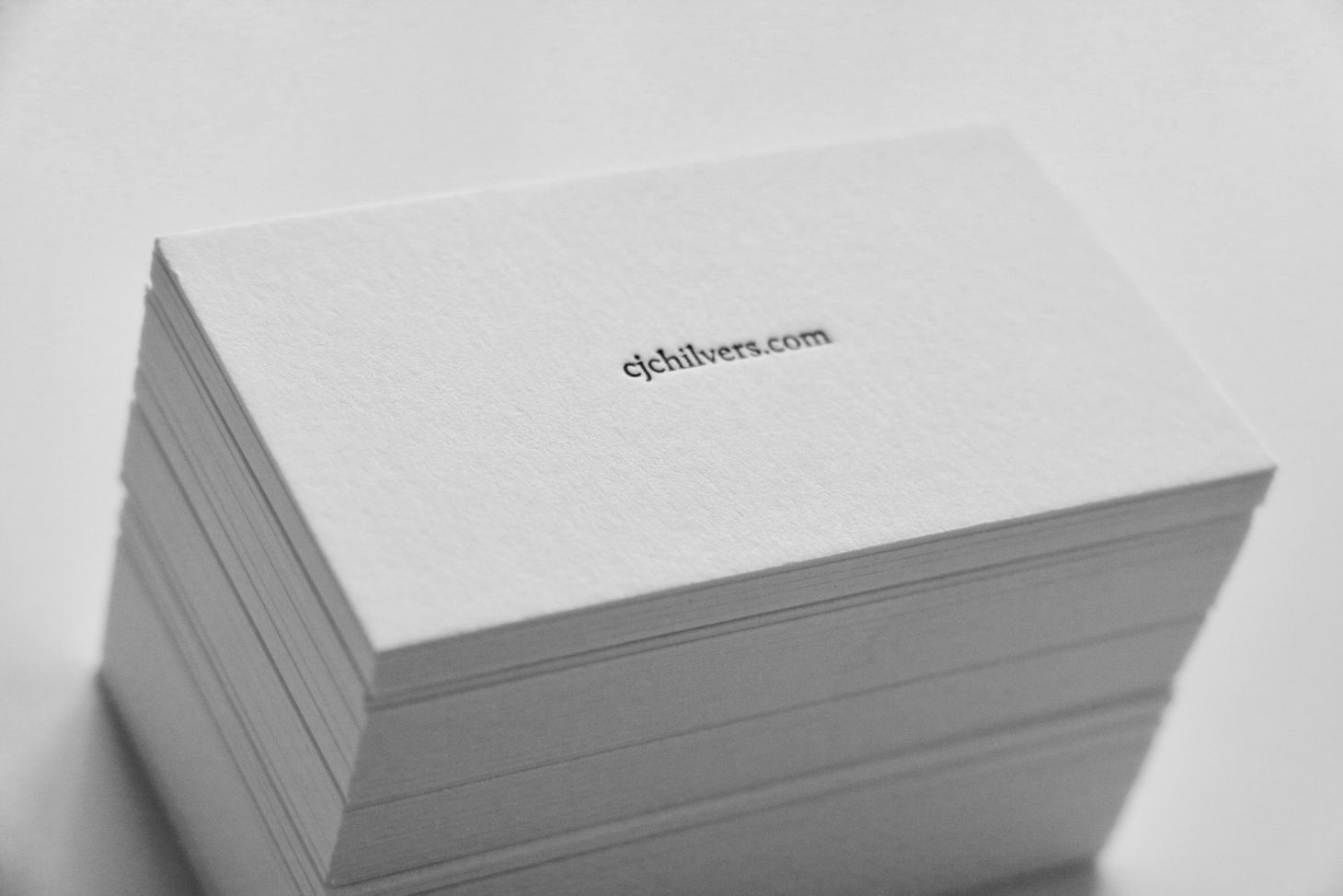 No one could be more shocked than I when I ran out of business cards at an event recently. Who still uses business cards, right?
Well, lots of people. And lots of people wanted to know how to keep in touch and find out more about the things I was ranting about. In the end, I wrote out my website address on Field Notes pages and passed them out.
Since that's all the information anyone really needs (and keeping in mind the motto "different is better than better"), I asked Hoban Cards, my favorite letterpress printer, to make the simplest card they could for me. Here's how it looks. Good work, Hoban Cards!