You're Doing Email Marketing Wrong
The time and money invested in email is going to the wrong places.
Investing for the long-term with relationship and content marketing is the best use of your funds. But short-term-focused marketing emails still represent the vast majority of spending.
As long as that's true, where should that spending take place?
In the last decade, I've written marketing emails for tens of millions of readers. These are the differences I've come to expect (usually from straight-up A/B testing) from the individual parts of each email, according to the two main goals.
Goal 1: Get the Open
If you don't get the open, you don't get anything. Worse, your deliverability can take a hit. Assuming you have deliverability currently under control, how much of a difference can a change to these initial parts of an email make towards this goal?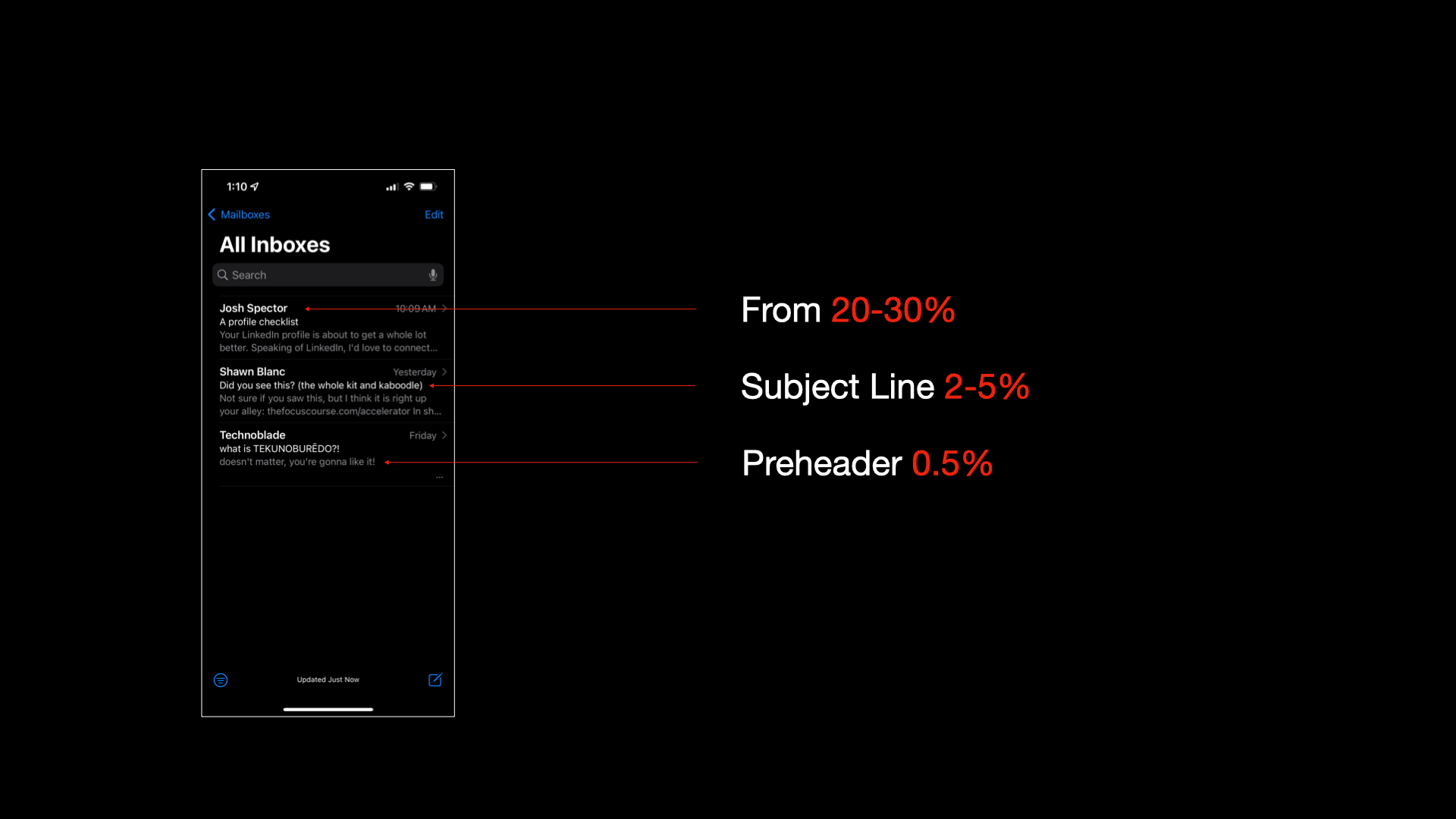 The numbers get far better, with less effort, in content-based emails.
Goal 2: Get the Click
If you're lucky enough to get the open, here's where to concentrate your efforts.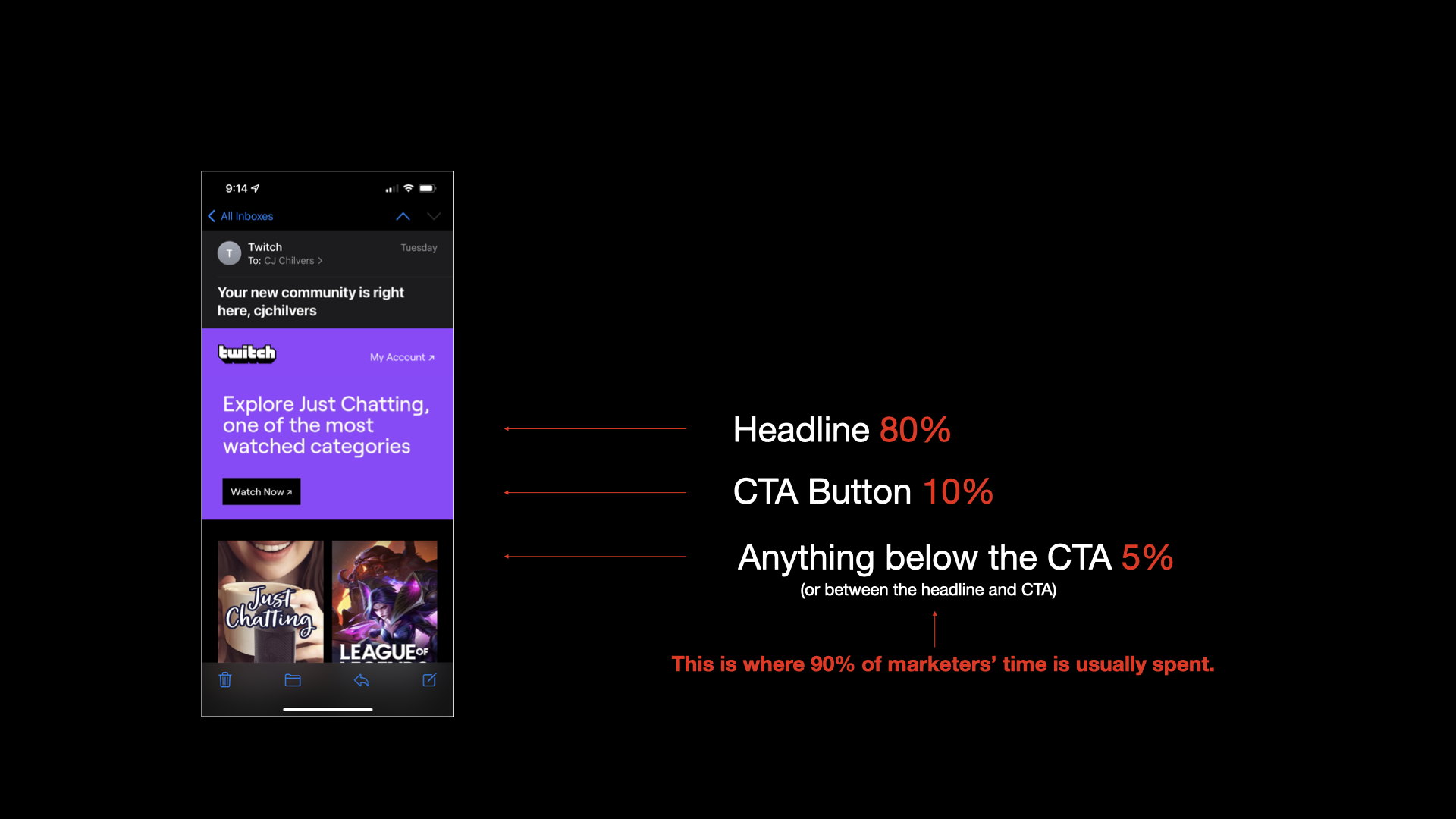 A Better Way to Email
If you must invest in non-content-based marketing emails, make sure to:
Spend more time on what's actually seen.
Spend less time on what isn't seen.
Realize that the only way to improve your From line is through trust, often built with content-based marketing.
Invest for the long term with more content marketing and relationship building for better ROI on every part of every email.