I Love Newsletters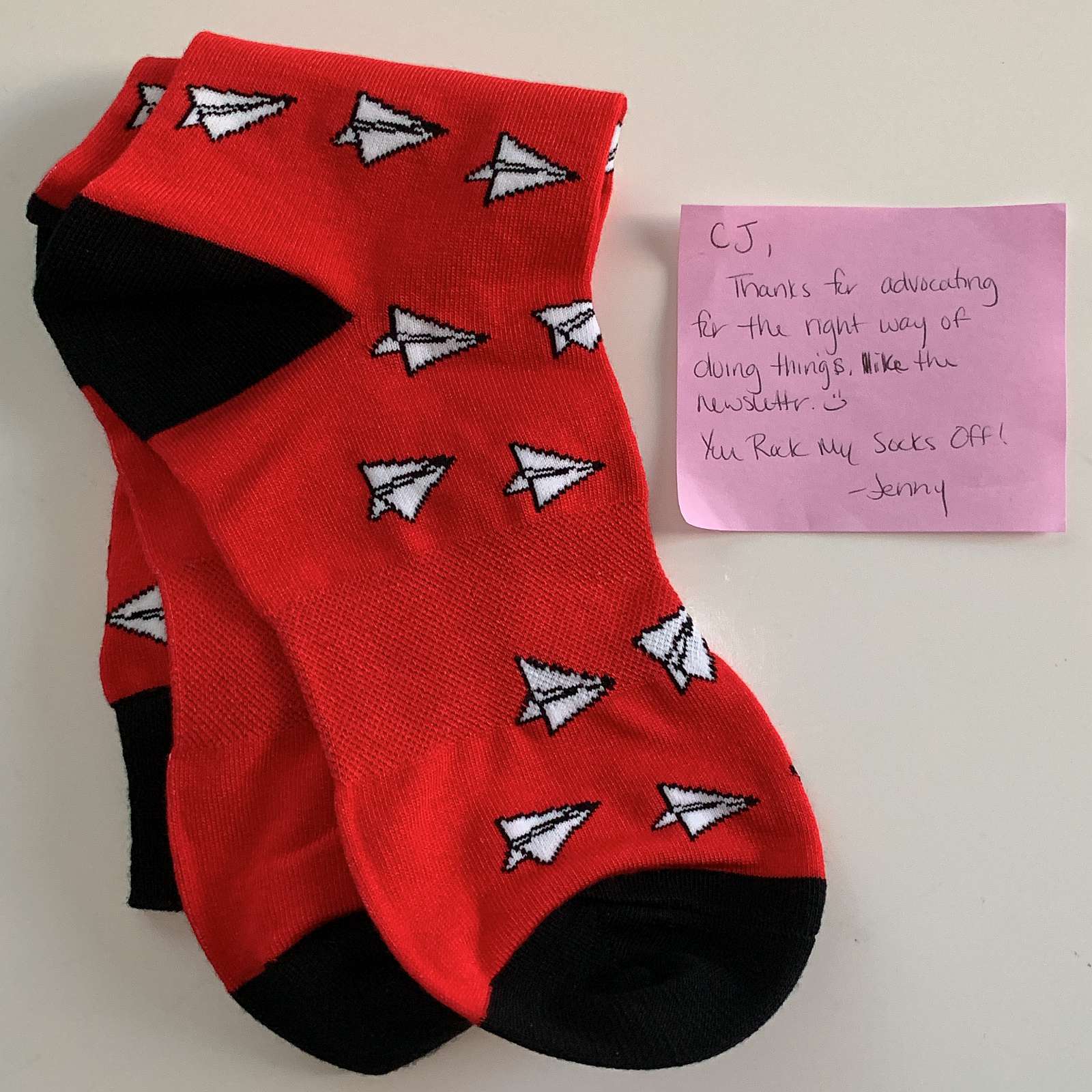 It's no secret. My newsletter is my favorite creative outlet.
What is a secret (to the public) is that for the past few years I've been creating and editing newsletters at a big education company. I've always wanted to help others with their newsletters, so the fact that it became a big part of my career is something I'm very proud of (and hope to expand on in the future).
The company isn't a household name to consumers, but publishers know it as one of the largest distributors and software companies in the publishing and education business. If you check out a book at a library, or if your kid picks up any book in a school, it likely came from this company.
I just got this from a co-worker who manages one of the newsletters I worked on: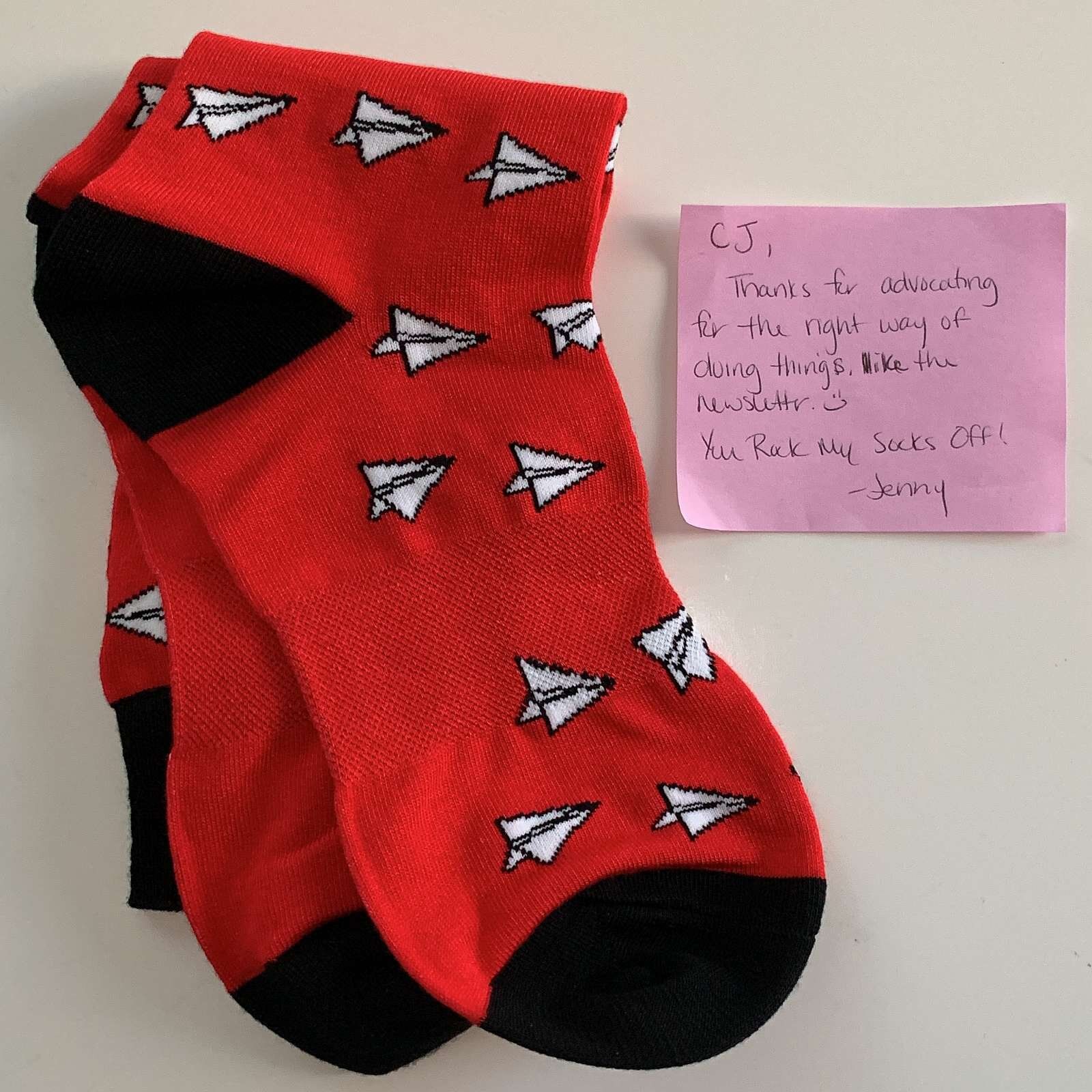 This means more to me than any paycheck. Advocating for quality in an email newsletter is easy when it comes to small companies, but it takes a lot of effort in a bigger company (I could go on for hours about why, but see any Seth Godin book).
Jenny immediately understood the need for creating and maintaining her newsletter the right way. I keep asking her to include a photo and bio of herself in each issue to personalize it more, but I'm not sure that's going to happen anytime soon — even I haven't been that brave yet in my own newsletter.
There's a new newsletter I'm working on now with this company that should be out in September, but I've also been planning some new personal newsletters. I get that as a "generalist" writer, I often write about topics that half my audience doesn't care about. After all, my two biggest selling books were about photography and Van Halen. There's not much of a Venn diagram to work with here.
So, I decided that maybe it's time for separate newsletters for separate audiences, as well as some new newsletters on completely different topics. I'm testing it out now. But, if it isn't sock-worthy, I'm not publishing it. Many will start, few will finish. Stay tuned for details. As usual, they'll be in my newsletter.